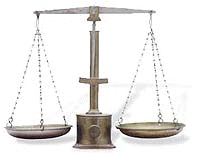 Your Guarantee
POWER SUPPLIER guarantees that your items repair will be 100% effective, first time. We back up every repair with one year guarantee. If your items suffers the same failure again within this warranty period we will collect it, repair it and deliver it back at no cost to yourself.
We guarantee that we will make clear what costs you can expect to incur and when, before you are committed to them. We do not trade in hidden costs or nasty surprises!
We guarantee you that we will deal with your repair openly and honestly at all times - we prefer to set your expectations realistically in the first place.
We guarantee that in the unlikely event that an unexpected delay is experienced, we will endeavour to contact you to let you know about it. We do not expect you to chase us.
We guarantee you that we will behave honestly and ethically at all times in all of our dealings with you.
We guarantee that if you feel that our service has been less than excellent, a Director of our Company will personally listen to you and address any issue that you raise within 48 hours of you raising it. We do not use call centres with inexperienced and un-caring staff fielding your calls.
Our terms and conditions of business are available to you to inspect by clicking here.